True Westfjords
True Westfjords is a young Icelandic company based in Bolungarvík, one of the oldest fishing towns in Iceland. Without a doubt, True Westfjords, make the purest Icelandic cod liver oil on the market today. Their Pure Natural Cod Liver oil is cold pressed and filled with A and D vitamins in their natural form, straight from the fish liver. A pure source of Omega-3 fatty acids. A 100% pure RAW product.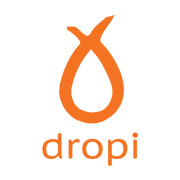 Icelandic Code liver oil from True Westfjords
[product_category per_page="12″ columns="3″ orderby="title" order="" category="true-westfjords"]
Interested in this great product from True Westfjords
Write us!

Are you a retailer interested in adding this great product to your portfolio of health related supplements? Write us a message.  Our sales and product specialists will be happy to assist you and will contact you within 24 hours.
[contact-form-7 id="67″]
Brands as Nature Intended
Partners of Nordic Health Company