Hafkalk
Hafkalk (Icelandic word for Ocean Calcium) is an Icelandic company founded in 2000 and is known for its natural high-quality products made from marine sources. Their supplements are bio-available, meaning that all nutrients can be accessed and easily absorbed by the body. Hafkalk products contain only pure active ingredients and are certified organic.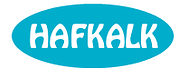 Ocean Calcium from Hafkalk
[product_category per_page="12″ columns="3″ orderby="title" order="" category="hafkalk"]
Interested in these great products from Hafkalk?
Write us!

Are you a retailer interested in adding this great product to your portfolio of health related supplements? Write us a message.  Our sales and product specialists will be happy to assist you and will contact you within 24 hours.
[contact-form-7 id="67″]
Brands as Nature Intended
Partners of Nordic Health Company